Disputes are difficult for any business. Realising that litigation is often an unavoidable necessity however, we ensure that where conflict does arise, it is handled with the minimum disruption possible. What's more, with an eye on your bottom line, when you appoint Athena Law, we adopt a commercially sensitive approach to any such litigation, ensuring your interests are robustly protected, without the worry of excessive costs. Advising business clients from small traders to large multinationals.
Javier Correa
Javier Correa is a lawyer specialising in timeshare law, licensed since 1990 under nº 1071 at the Las Palmas Bar Association. Graduate from the University of Navarra and Masters in Law from the University of London (UCL).
Expert Legal Assistance
25 Dyer Street, Kirkham, Lancashire. PR4 2JA
Mrs Sofia Foley / Mr D Burnes
Office open 9.00 am-5.00 Monday to Friday
Advice Line: 01253 208 487
www.timeshareassociation.co.uk
Legal Claim Funder Ltd [LCF] specialise in assisting timeshare and long-term holiday product consumers, including those who have been affected by the mis-selling of credit products.  We provide tailored solutions to meet the specific needs of the client.
LCF offers financial assistance to those who have been subject to mis-selling by marketing companies claiming to be lawyers in matters related to timeshare products.
LCF arranges non-reciprocal funding proposals for consumers on a 'NO WIN NO FEE'-based fee structure.
TESS By way of a common directorship (David Cox) is a connected entity with LCF.

The European Timeshare Law Institute (TETLI) is committed to assisting its members and others in the legal profession directly or indirectly so that the delivery of professional legal services provided by our members is enhanced. This, in turn, assists the clients of our members who are anxious about the timeshare or long-term holiday product they bought.
The timeshare Talk website is managed by The Timeshare Association which is based in the United Kingdom. The Timeshare Association is a free advice website that offers advice on all timeshare and legal products sold to consumers. There is no obligation – We have nothing to sell – no lies – just advice.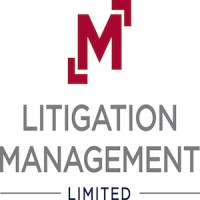 www.litigationmanagement.co.uk
---
Last modified: 8th April 2021